Annual and Staff Meeting 2018
Posted on: November 26, 2018 - 15:48
The annual meeting and second staff meeting of 2018 took place in Königstein from 19. to 22. November. At the beginning, Software-Factory 4.0 members presented their results and highlights from the first year of the project. Principal investigators, researchers, and partners of Software-Factory 4.0, as well as representatives from industry, participated in that part of the meeting.
Prof. Dr. Serge Demeyer from the University of Antwerp gave his keynote presentation "Agile Software Engineering – Opportunities for Industry 4.0" on the second day of the annual meeting.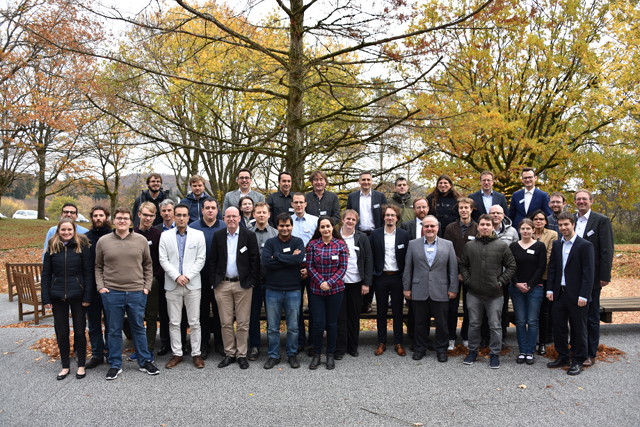 A one-and-a-half day staff meeting directly followed the annual meeting. At the staff meeting, progress in the two application clusters and the method cluster was made.
At the staff meeting, the two application clusters focused on the creation of presentable, part-project overarching scenarios. The method cluster worked on selected topics of interest.