New Assistant Professor
Posted on: March 4, 2019 - 13:47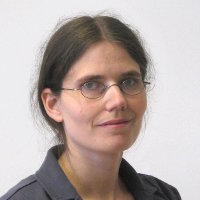 We welcome Prof. Dr. Marie-Christine Jakobs who is the new assistant professor for the research area Semantics and Verification of Parallel Systems and who will be the principal investigator for project L in Software-Factory 4.0.
Professor Jakobs studied computer science at Paderborn University. From 2012 to 2017 she was a member of the collaborative research center 901 "On-The-Fly Computing" in Paderborn and did her doctorate at Prof. Dr. Heike Wehrheim's group. Her dissertation deals with techniques and tool support for Proof-Carrying Services and was nominated for the GI-Dissertationspreis 2017. Furthermore, the Zonta Club Paderborn awarded her a prize to honor her scientific work.
After her graduation, Prof. Jakobs was a postdoc at Prof. Dr. Dirk Beyer's group at LMU Munich. As one of the developers of the software verification tool CPAchecker, she was jointly responsible for the success of CPAchecker in the 7th and 8th International Competition on Software Verification. Furthermore, her tool CoVeriTest was placed third in the first International Competition on Software Testing.
Prof. Jakobs is currently interested in formal software verification, especially in software model checking and testing, cooperative verification, and witness validation. In her research she is not only interested in theoretical foundations, but also in accompanying tool support.